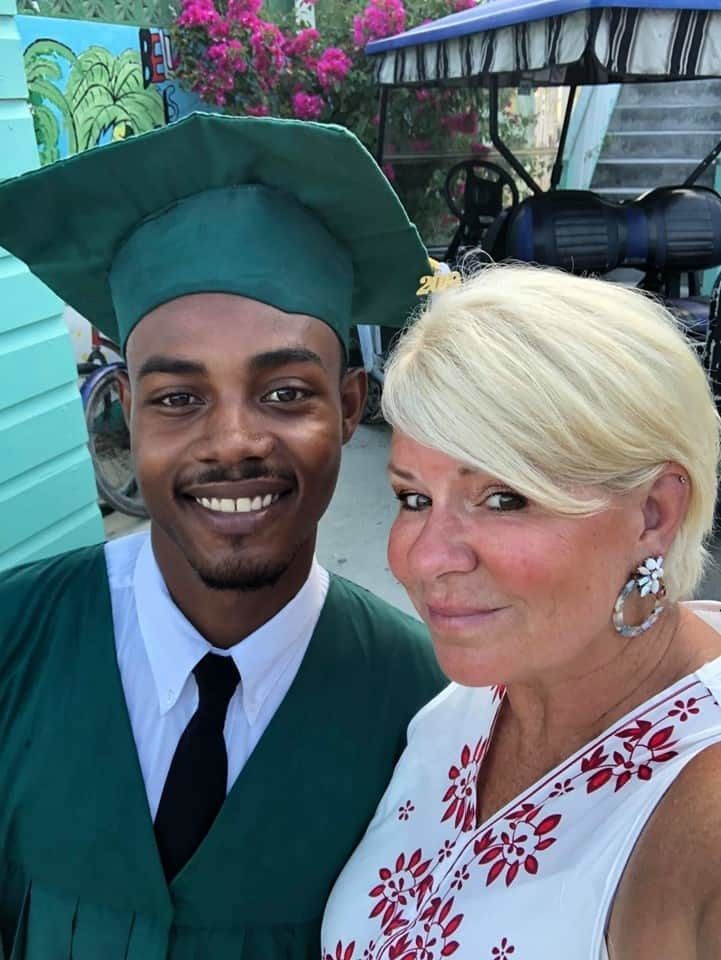 Rodell Mendez  was 11 years old when a group from the University of Sioux Falls arrived in San Mateo to extend Holy Cross' playground. Professor Kim Bartling and her 19 students came with 600 pounds of athletic equipment and a passion for children. They left after 10 days of tutoring, building land mass, erecting the industrial swing set, playing hours of sports and making lifelong friendships. Also, a cornerstone of new family was placed; two years later, Bartling was not only Mendez' education sponsor, she also had become his American mother and he was her Belizean son.         

Throughout the years, Rodell and Kim have walked his personal and educational path together. However, his journey did not always go smoothly. Because of some poor choices, Rodell found himself having to repeat his sophomore year. When most students would have, simply, left school behind and found island work, Rodell rose to the occasion. He did not want to disappoint his grandmother, Virginia, who had been raising him nor Bartling.

Kim responded with tough love. She also made regular visits to Ambergris Caye so that they could share "family time" of making meals, having hard conversations and celebrating Rodell's progress. They still talk almost daily.
On June 8, 2019, Rodell proudly walked across the stage to accept his high school diploma. Bartling was in the audience. A week later, Mendez returned to Holy Cross to address  Standard VI students with a "tough talk" about the reality of social pressures and the importance of working diligently toward scholastic success. "I love Rodell to the moon and back, just as I do my other children. He never gave up, and now he is giving back. I didn't think I could be more proud of him than the day he graduated. However, when Rodell returned to Holy Cross to share his story in order to guide other students, my heart nearly burst."
Rodell is now attending Junior College with the goal of receiving a degree in accounting.